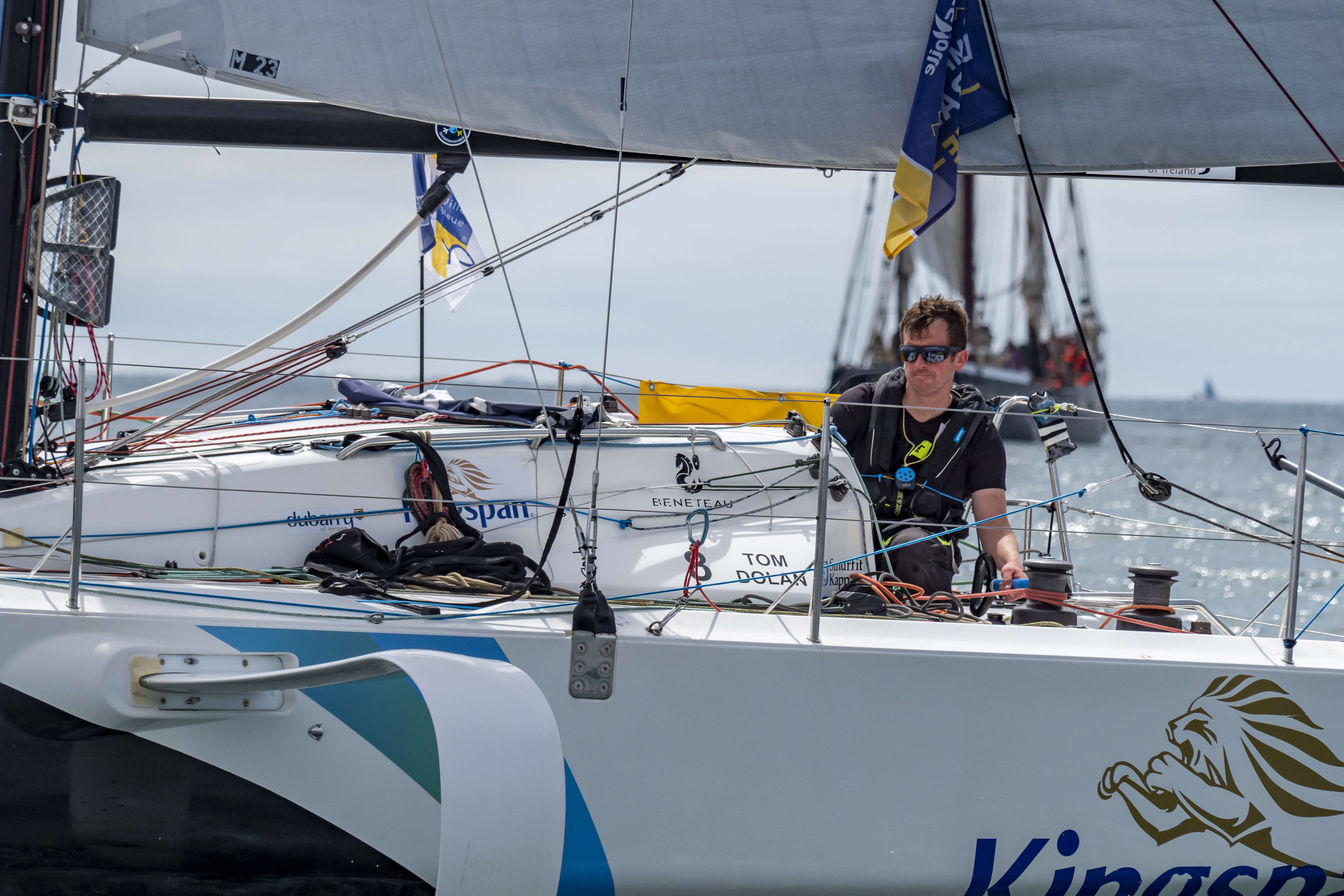 29 Jul

Tom Dolan finishes 10th on Solo Guy Cotten Concarneau offshore, 12th overall

Posted at 07:15h

in Uncategorized

Tom Dolan put two days of disappointing inshore races behind him and scored a useful tenth place on the event's 395 miles offshore race which finished Friday afternoon. The Irish skipper missed ninth by only a few seconds after two days of hard racing between Ushant and Rochebonne on the French Atlantic coast.

Dolan made a very disappointing start to the long offshore and was in the low teens among the 32 strong field during the early part of the race but gradually worked his way into the top third of the fleet between the Ile de Yeu off La Rochelle and the finish back in Concarneau.

"Really the hierarchy was established on the first evening off the tip of Penmarch and that really set the order, from there it was very much follow the train and there was really no strategic options to play. I did manage to make a few places back on sheer speed. " acknowledged the skipper of Smurfit Kappa-Kingspan. "In this Figaro class it is always so hard to be consistently good, that is what makes it feel so good when you do well, but the down side is when I get a result like today you kind of have mixed feelings. But I do see that the longer the races are the better I seem to do and when I don't make mistakes I am certainly fast, and I manage to stay clear headed and focused right to the end."

The Irish solo racer finished 12th overall based on points aggregated over the two inshore races and the long offshore.
Tom Dolan will now take a short break to be fully recharged and ready for La Solitaire du Figaro which starts on Sunday 27th August from Caen on Normandy's Channel coast.