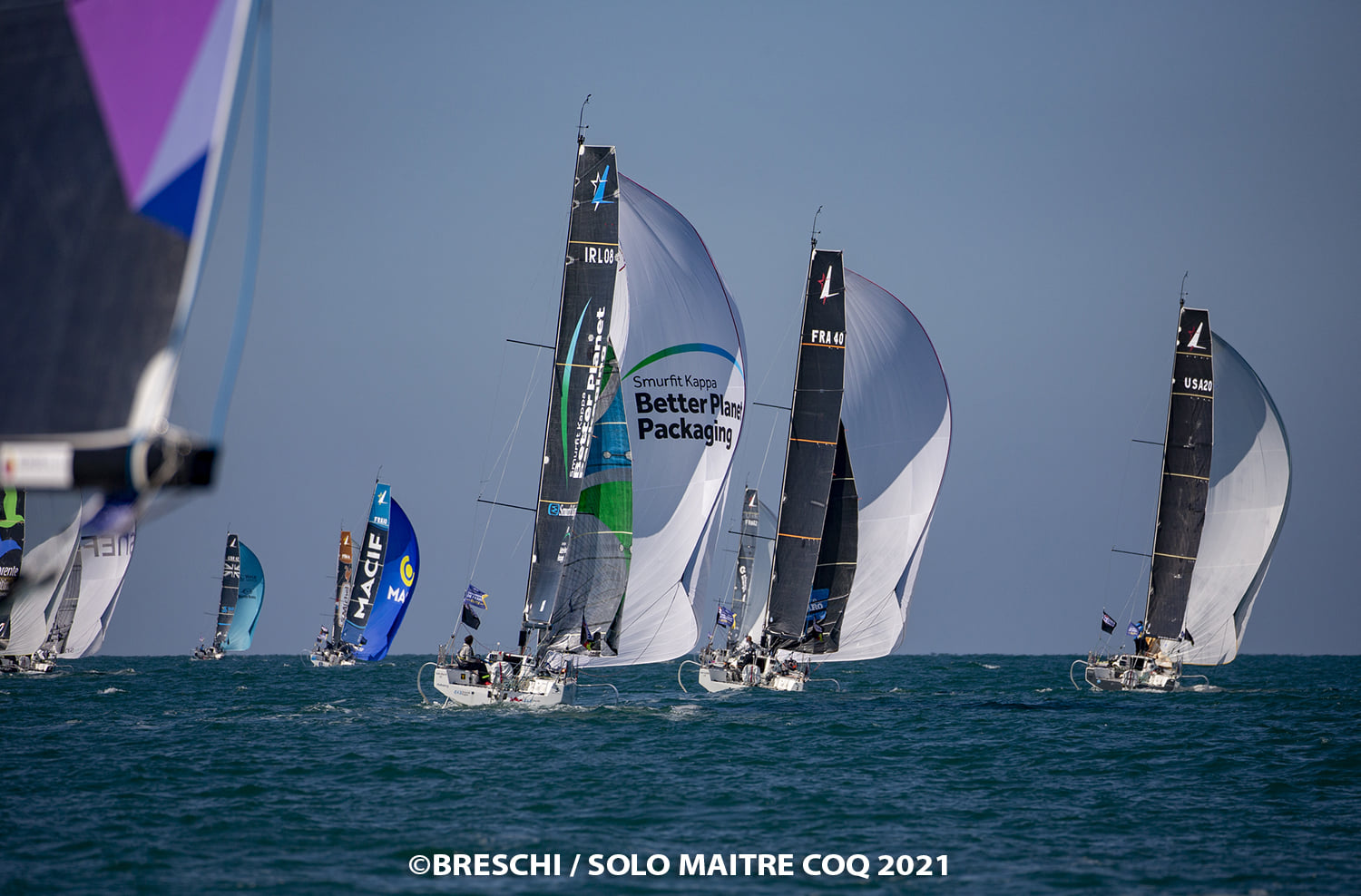 29 Mar

Offshore Race Ankle Injury Sees Tom Dolan and Smurfit Kappa Retire from Season Opening Solo Maître Coq

Posted at 08:50h

in Uncategorized

An ankle injury sustained midway through the 340 nautical miles long offshore race curtailed Irish solo sailor's Tom Dolan's chances of a top 10 overall finish in the first solo race of the French Figaro season, the Solo Maître Coq

At the Ile de Ré, the southernmost turning point of the course, the skipper of Smurfit Kappa was comfortably racing among a strong breakaway group of ten leading the 29 strong fleet, when he overbalanced while stepping back into the cockpit of his Figaro Beneteau 3 and landed heavily, hurting his ankle and injuring his hand.

At first, in the light airs he tried to carry on but as the wind and seas built with the arrival of a front, the pain was scarcely bearable and it became obvious to Dolan that he had no alternative but to retire into Lorient. A medical examination has subsequently confirmed his ankle is badly sprained with some nerve damage. He has been told to rest his leg for three weeks to one month.

"It is just one of these things. I had had a problem with the tack line and had been up to the bow to fix it and I just stepped awkwardly back into the cockpit. I hurt my left hand and right foot. It is a lesson to be more careful in the future. I'll lose a little bit of training time before the Transatlantic Concarneau Saint Barths but I am staying positive. I had sailed well in the opening races and was up with the top group when it happened so I am not despondent." Dolan reported today (Monday) after finally being reunited with his phone which was left (according to the race rules) in Les Sables d'Olonne, the start and finish port.
"Initially I was determined to go on and finish but as the wind and seas built up it was apparent how immobile I was and it was clearly dangerous to go on." He recalled, "I will be so much more careful in the future."

Having finished seventh and 13th in the two inshore races last Monday and Tuesday, Dolan had started the offshore race in ninth place. Even counting the 'RTD' (retired) from the offshore race he still finished 18th, still his best result in the season opener yet.

"Look I am pretty happy nonetheless. I was good allround and was with the breakaway group and was going well. Overall I have good speed. I am still not very quick under gennaker and so that is a work in progress, I am not slow but neither am I the fastest. Meantime I have two or three weeks of physiotherapy to get on with and will be taking it carefully." Tom Dolan concluded today.

Dolan is confident he will be fighting fit for the double handed Transat en Doible Concarneau to Saint Barthelem which starts May 9th.