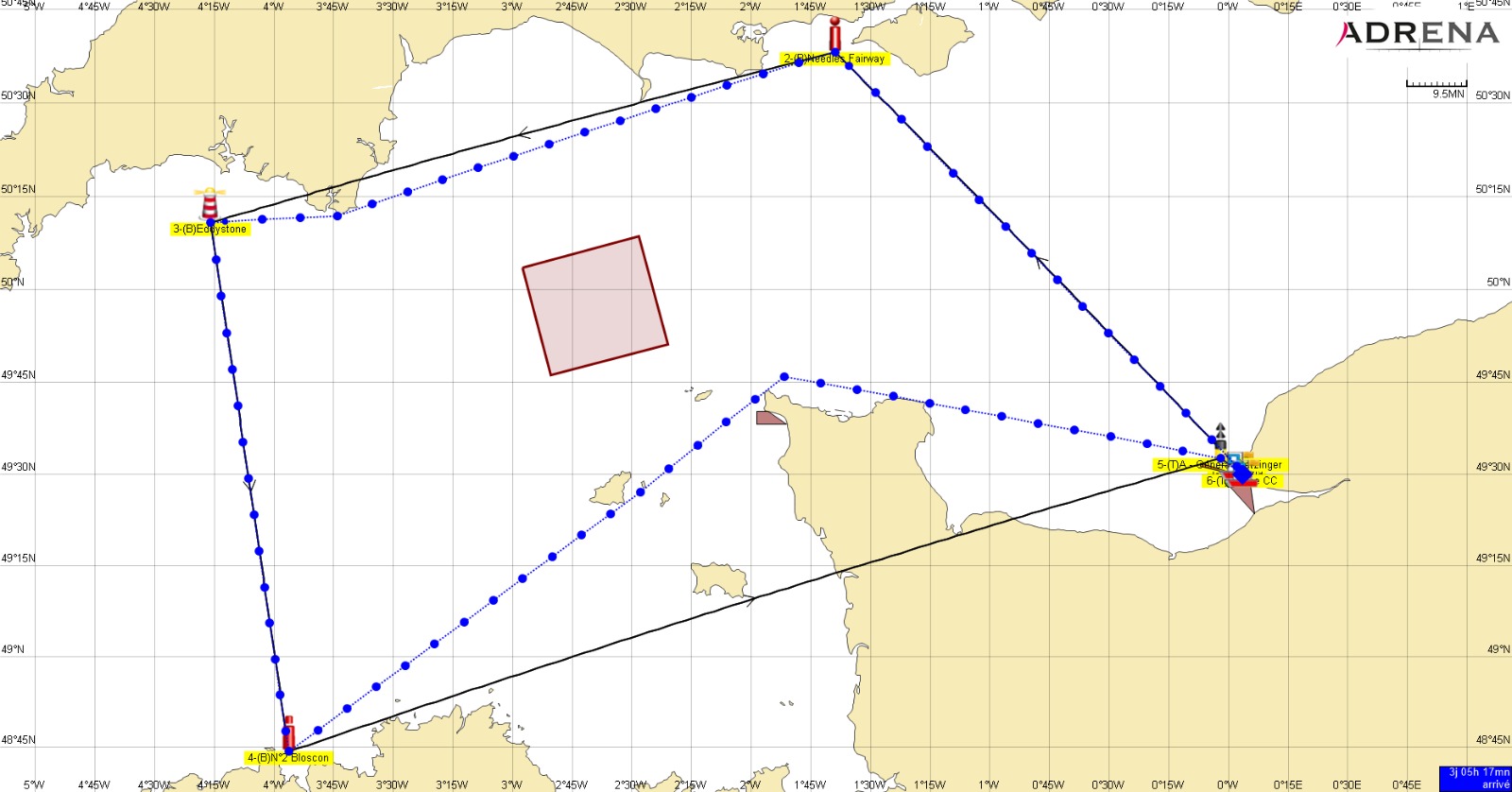 21 May

Channel Challenges Await Tom Dolan In the Le Havre Allmer Cup

Posted at 14:41h

in Uncategorized

Ireland's Tom Dolan and his Beneteau Figaro 3 Smurfit Kappa-Kingspan are back in the English Channel ready to take on all of the many challenges offered by the Le Havre Allmer Cup which starts on Sunday with a 340 nautical miles offshore race.

The event, which was last run in 2018, is the second event of the French Elite Solo Offshore Championship and has attracted 28 solo Figaro racers including home favourite Guillaume Pirouelle, a past 470 youth champion who grew up in Le Havre and is looking to follow in the wake of French star Charlie Dalin who is the town's favourite ocean racer as a four times podium finisher on La Solitaire do Figaro an who was recently second in the Vendée Globe.

Dolan has some work to do if he is to climb the championship leaderboard after a disappointing Solo Maitre Coq in April. After tearing his spinnaker on the offshore race in the season opener which took place on the French Atlantic coast the Irish skipper had little chance of making it back into the top ten overall on what proved to be a very light winds event.

"It is certainly good to be back in the Channel and everything that brings. I like all the challenges, the tides, the winds and the races here are never over until you get across the finish line. It is often about easier gains and, equally, easy losses." Dolan explained after his delivery from Brittany to the busy Normandy port which is one of the busiest in the Channel, "Oh, and the cargo ships are always there, you need to keep an eye out for them!"

The course looks set to be a rectangular shape starting with a very typical passage across the Channel to a turning mark at the entrance to The Solent, down the English coastline to Eddystone light off Plymouth then back across the Channel to a turn to the east at Portsall on the NW corner of Brittany to return to Le Havre. A low pressure system should bring winds of 20kts and but then lighter winds closer to the finish

"It'll likely be three days and nights at sea, finishing Wednesday. I am looking forwards to finally getting some wind as it seems that we have had a lot of light winds so far this season. And this is very like a typical Channel leg of La Solitaire so it will be good practice. I do like racing in the Channel as it is always interesting. I feel like I have proven to have good allround speed so far this season and now I need to stay with the pack and make smart decisions." Dolan concluded.

The long offshore race starts Sunday afternoon  at 4 pm CET.