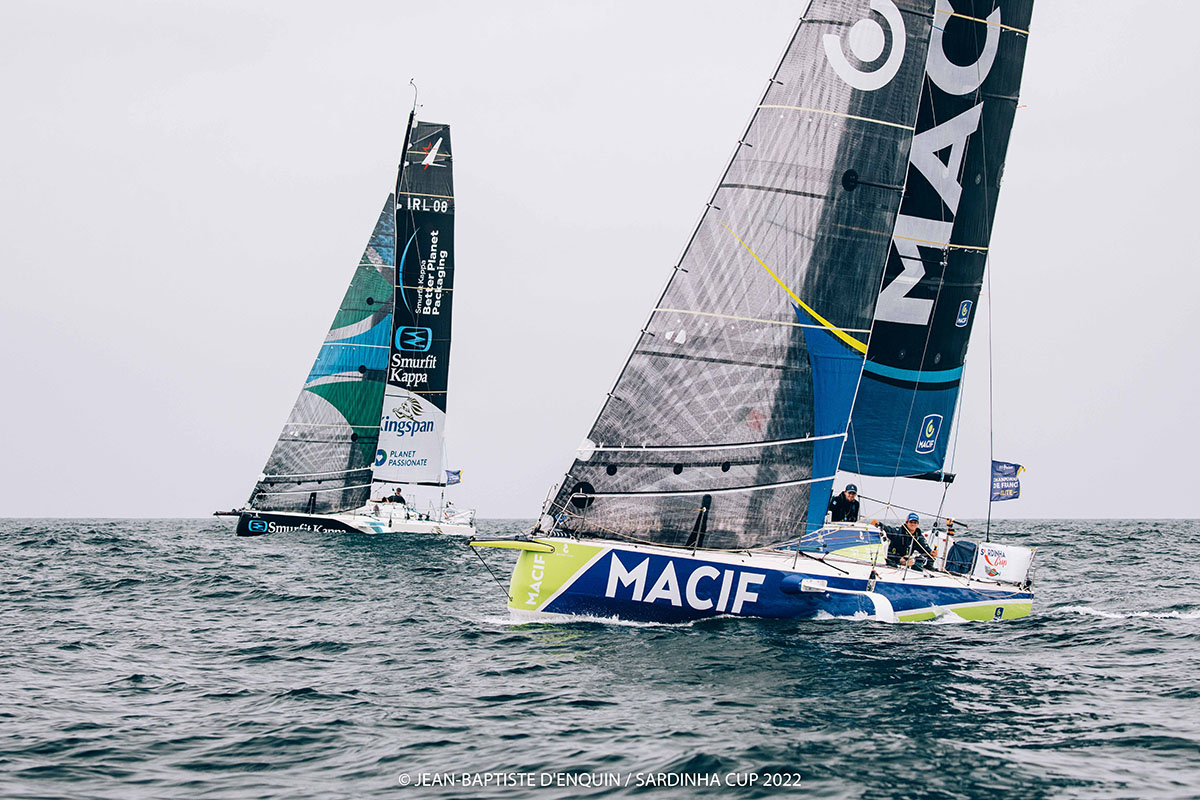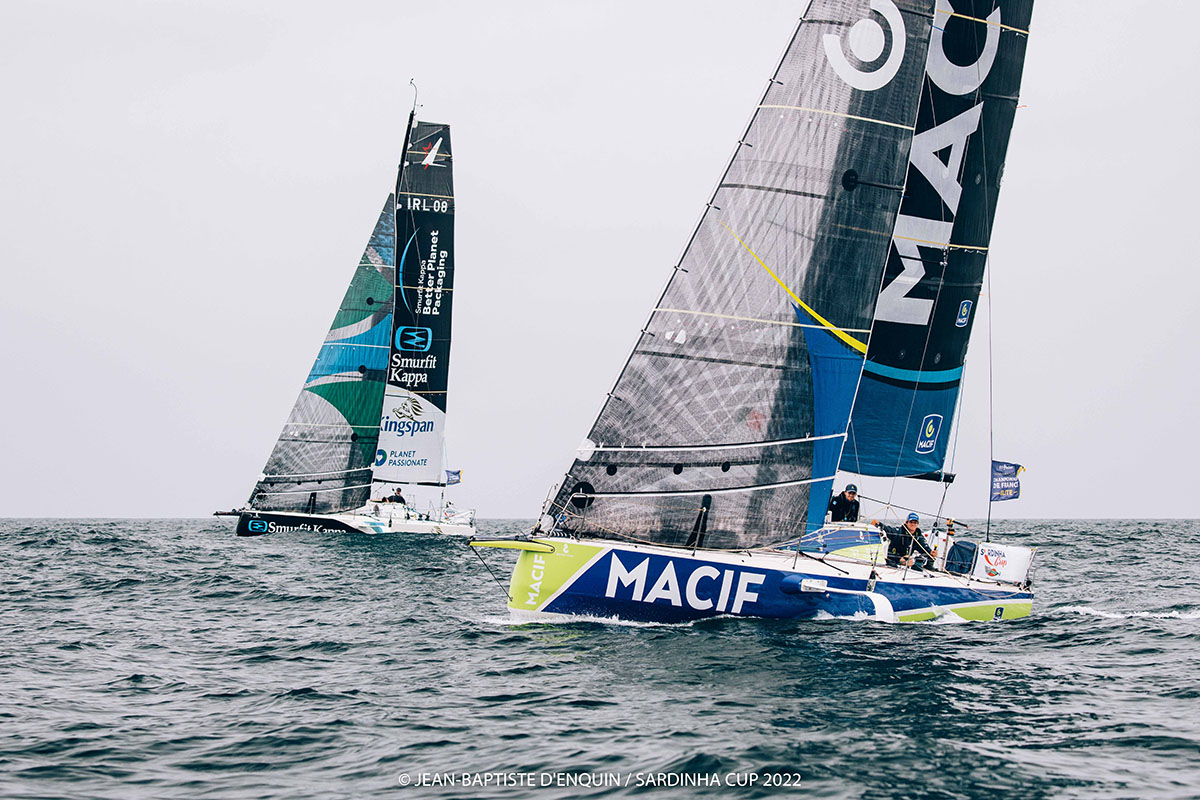 14 Jun

Dolan and Roberts make solid opening to Sardinha Cup stage 2

Posted at 18:36h

in Uncategorized

Irish-Anglo duo Tom Dolan and Alan Roberts on Smurfit Kappa-Kingspan made a solid start to the second stage of the 2022 Sardinha Cup, a 560 nautical miles return leg from Figueira da Foz in Portugal back across the Bay of Biscay to Saint Gilles Croix de Vie on France's Vendée coast.

After the first ten miles sailed since the stage started at 1234hrs local time, Smurfit Kappa-Kingspan was in the middle of the main, tightly grouped pack in the fleet of 22 Figaro Beneteau 3s, racing in very light winds.

By all accounts this return passage back to the French port looks set to be very complicated, with various weather features messing up what might normally be a straightforward climb north up the Portuguese trade winds.

"It is very, very complicated. There are two anticyclones with a low pressure squeeze between them and we need to negotiate the low pressure. This low pressure is off the coast of Portugal and it is going to follow us up all the way into Biscay and so the whole race looks to be near the centre of a weak low pressure system. Did I say it will be complicated?" said Dolan this morning before the start.

"That means there could be a huge split at Cape Finisterre depending on whether we go to the south of the depression or to the north depending on where it is positioned. And, while it took us 14 hours to get from Cape Finisterre to Figueira da Foz on this way back it looks like it will take two days." Says Dolan.

The strategic options are many and will depend on the evolution of this little low pressure cell and how it tracks.

After their eighth place on the way down, having led for the middle third of the stage, Dolan says they will risk rather than consolidate, looking for the win on the two stage race which is decided on aggregate points over the legs.

"We will be going for the leg win. I don't think it is about playing safe or attacking. In this game you just need to sail well and not do silly things. I think the leg will be decided in the Bay of Biscay as we get nearer the finish." Dolan believes.