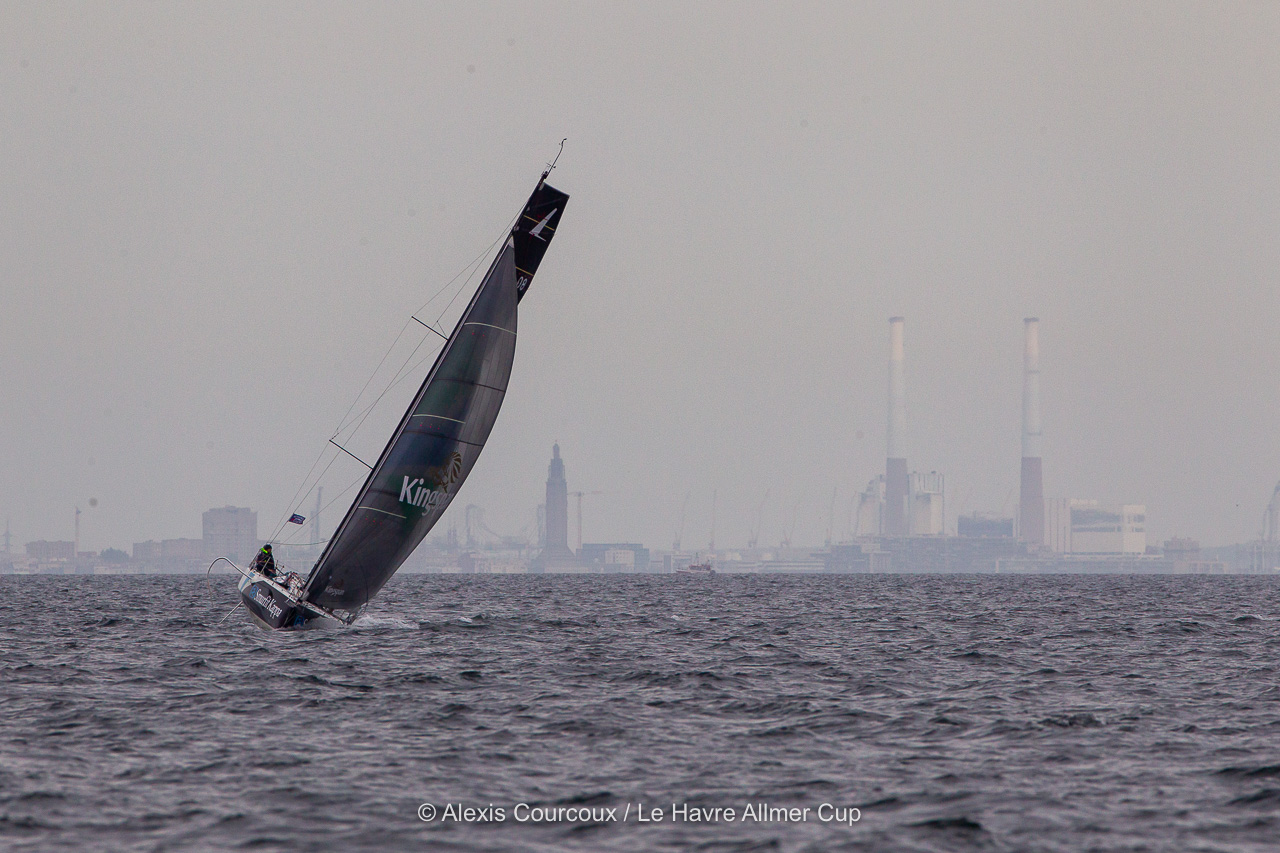 25 May

Dolan ninth on Le Havre Allmer Cup Offshore Race

Posted at 19:08h

in Uncategorized

Ireland's Tom Dolan came back from deep in the fleet – in the low teens on the passage along to the South Coast of England – to finish a creditable ninth across the line this morning at the end of the 450 miles offshore race of the Le Havre Allmer Cup, the second event of the French Solo Elite Offshore Championship. 

"A top ten feels good, it feels OK after that race." Admitted a bleary eyed Dolan back in Le Havre this morning, "I hate to say it but I seem to do better on the French coast, I feel more at home there, than the English coast nowadays as that is where I came back into the race a bit."

The skipper of Smurfit Kappa-Kingspan finished less than 30 minutes behind the race winner Tom Laperche after three nights and three days of racing since leaving Le Havre Sunday evening. On the English Channel course which took the fleet to Eddystone off Plymouth and across to the NW corner of the Breton peninsula it was during the first 24 and 48 hours of racing that Dolan suffered most, dropping down the fleet.

"During the first night, in particular, there was a lot of work to do between the calms and the cargo ships. In particular we had a lot of sail changes of sails and you had to be very reactive, and then in three wind shifts you could have gone from fifth to 25th place in just a few miles. It is that intense, it is that hard in the Figaro class at the moment." Dolan recalled.

"I had identified before that I have a black spot between two and six in the mornings when I am not usually very lucid and therefore I had made up my mind not to make any strategic decisions then. I wanted to just sail the fleet and stay with the group. But what did I do? I made a little choice to tack away from the pack and that really cost me. In a mile I lost ten places." The Irish racer reported.

"But there we are. Ninth from that I think is fine for the moment. Now we have two 25-30 miles coastal races Friday and Saturday and I hope to do better in them." Dolan concluded.