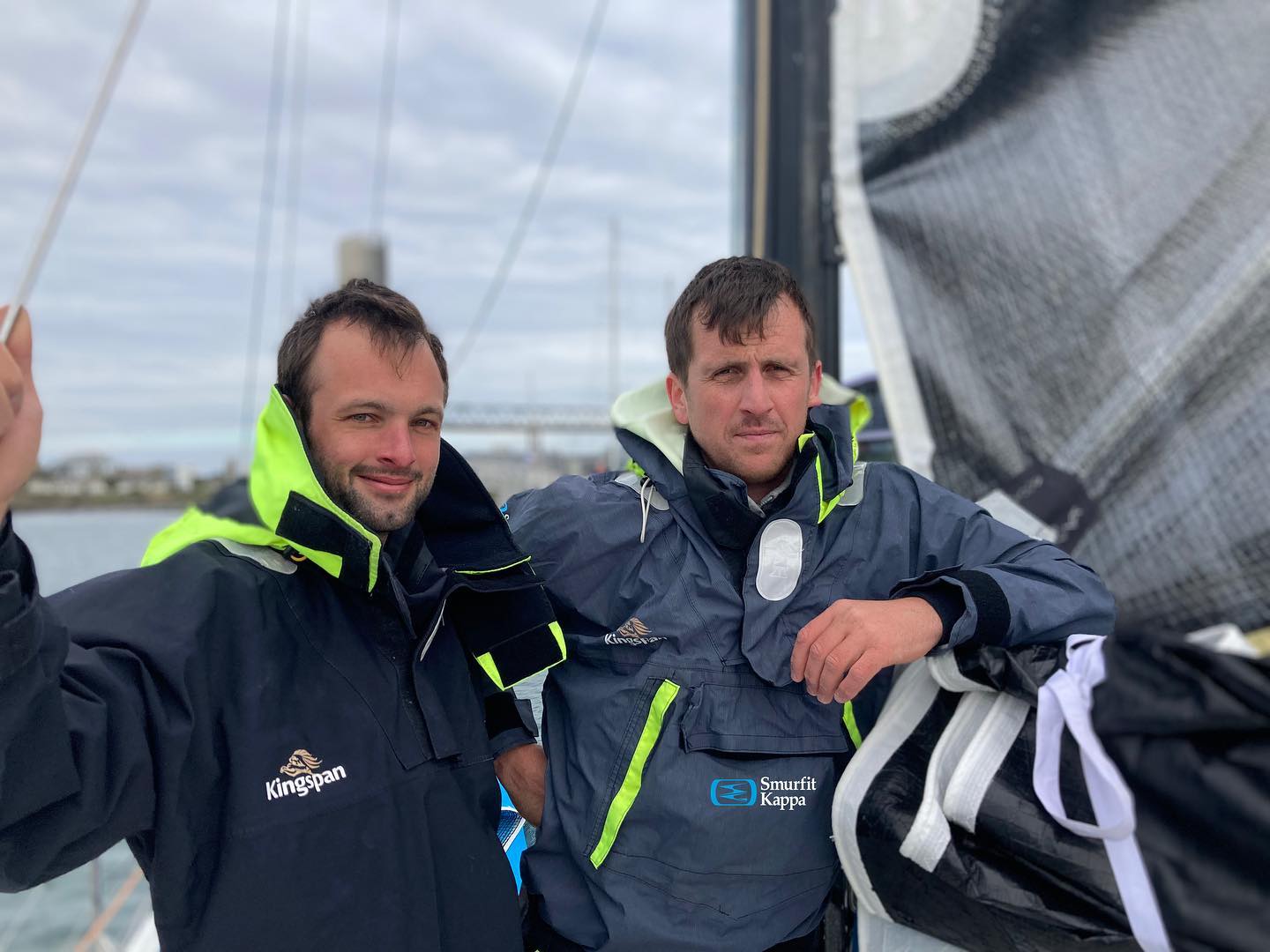 11 Jun

Eighth Into Figuera da Foz Portugal Disappoints Dolan And Roberts

Posted at 07:39h

in Uncategorized

Under other circumstances Irish-Anglo sailing duo Tom Dolan and Alan Roberts might have been content finishing into Figuera da Foz Portugal yesterday morning at the end of the first stage of the Sardinha Cup in eighth place, but having led for most of the middle third of the 565 nautical miles stage the duo were slightly disappointed not to finish better.
Choices off Cape Finisterre on the stage from the French Vendée port cost the pair on Dolan's Smurfit Kappa-Kingspan a chance of a podium finish, whilst the decision to stay in close to the Spanish coast paid handsomely for French aces Maël Garnier, 21, and Pierre Leboucher, 41 who took the stage victory early this morning in the warm Portuguese sunshine.
"We are a bit disappointed in the result but overall happy with the way we raced. On the way into the dock we were just saying that we missed only small things that separated us from winning but we sailed well most of the time. Two decisions cost us places and that is hard to take" commented the Irish skipper this afternoon after a few much needed hours of sleep and recovery.
"We did well in the Bay of Biscay, we nailed the fronts but those two choices cost us. We ended up high and over the lay line (the most direct straight line to be sailed the next point) and that cost us miles – but we were not the only ones to do that, there was whole group of us over the lay line at Cape Finisterre. There were three got through inside and were top three."
"The thing is that the wind was 180 degrees different to what it should have been on the forecast before we left, we were beating upwind and it should have been gybing downwind." Dolan explained.
"And then into the trade winds down the coast to the finish we gybed inshore too early and had 22-23 knots and there was more wind, maybe 26kts offshore, and so we lost a bit there too. At that point when we gybed we crossed MACIF and they ended up third. So, not so good. But in saying that we are not alone in making these mistakes, there are a bunch of good boats around us and behind on the leaderboard."
The return leg back from Portugal to the Vendée, France is on Tuesday.