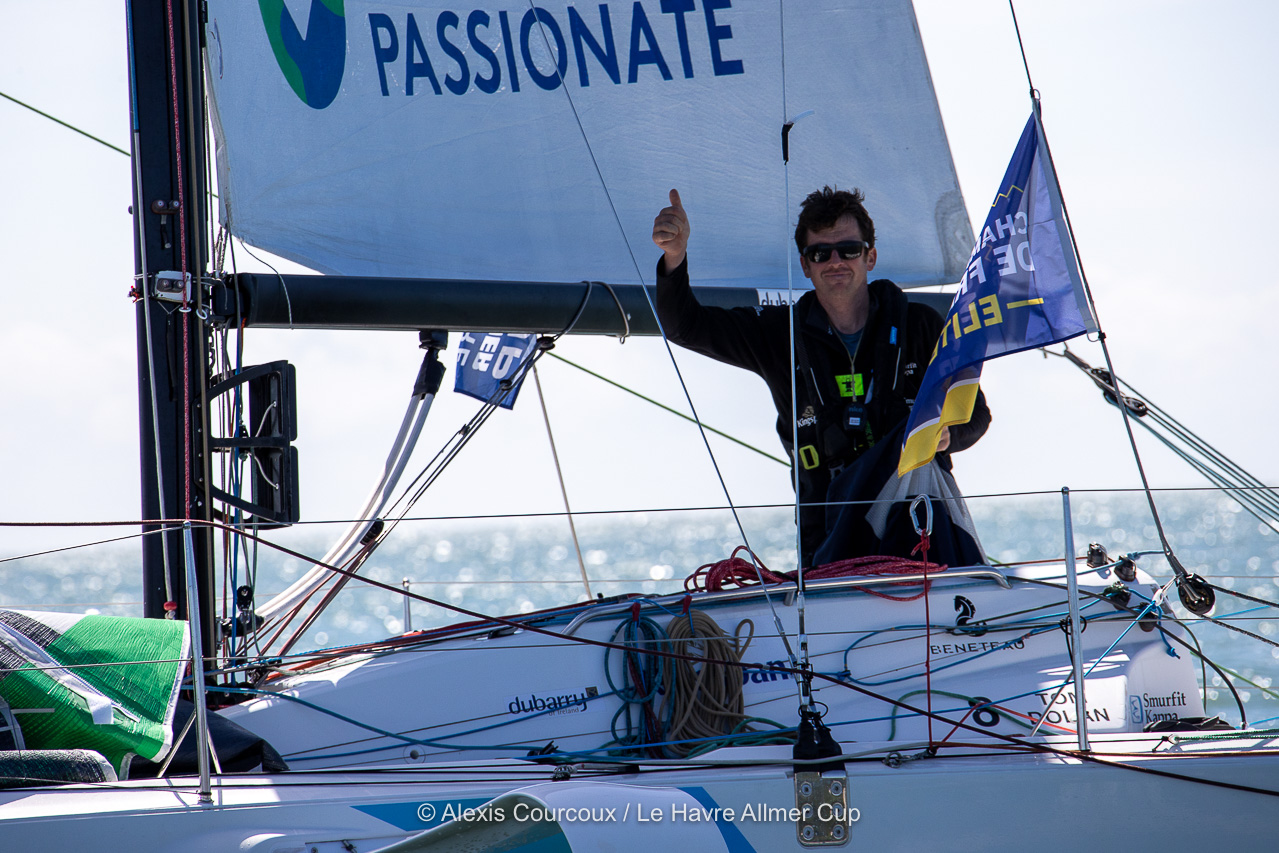 28 May

Ireland's Tom Dolan 7th in the Allmer Le Havre Cup

Posted at 19:52h

in Uncategorized

Ireland's solo skipper of Smurfit Kappa Kingspan finished in a very creditable seventh place overall today in the second event of the French Elite Solo Offshore Championship, the Allmer Le Havre Cup which was raced out of the Channel port of Le Havre for the fifth time. 

Dolan finished in 12th in today's 27 mile coastal race in the Bay of the Seine. Added to an excellent fifth on Friday on a slightly longer coastal race the Irish skipper has shown a marked improvement on the shorter inshore races which have been his Achilles Heel before now.

"I could have done better and by finishing 12th in this final race, I let a top 5 slip away. But in the end  it's still a Top 10 which is pleasing after a disappointing Solo Maitre Coq earlier in the season. In terms of the fleet then Tom Laperche maybe seems a bit untouchable at the moment but otherwise he first ten places are very open and that is encouraging." Concluded Dolan who lines up with Briton Alan Roberts in the double handed Sardinha Cup, from June 3 to 19.