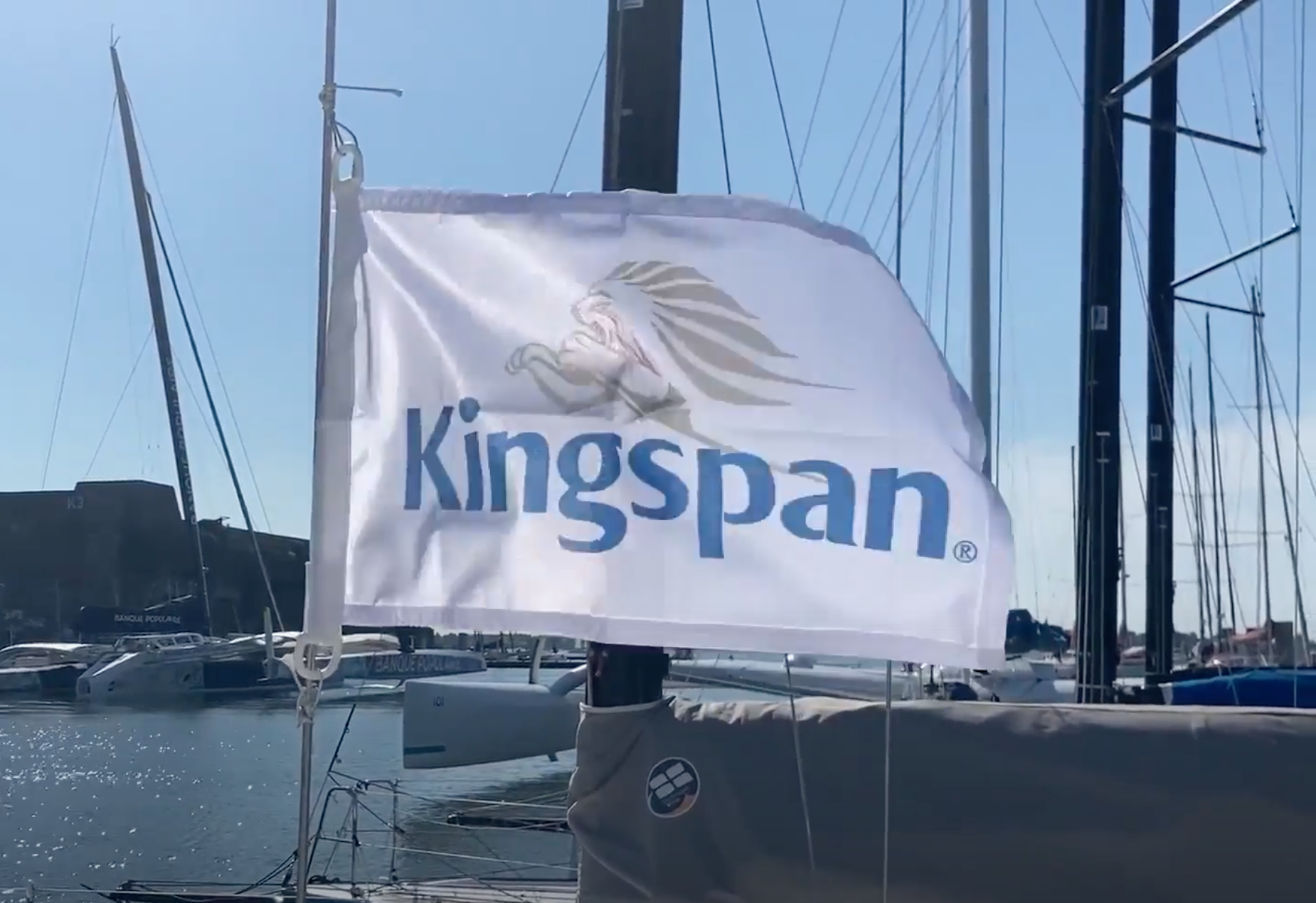 10 Jun

Kingspan Partner Irish Sailor Tom Dolan

Posted at 12:18h

in Uncategorized

Irish skipper Tom Dolan strengthens his long term solo and short handed Figaro Bénéteau offshore racing programme after agreeing an exciting new support package with Kinsgpan, the building materials and insulation group which operates in 70 countries worldwide and is headquartered in Kingscourt, County Cavan, close to where Dolan grew up.

The objectives are to increase the company's profile and strengthen knowledge of its core values and to highlight its ten year global strategy for sustainable development, 'Planet Passionate'. This plan acts on three major global concerns: climate change, circularity and the protection of our natural environment. The skipper for whom the oceans are both a his valued workplace and a playground, is a daily witness to impact and damage that plastic waste causes to the seas and oceans and has long since established himself as an ambassador for change, seeking to educate as many people as possible about the future of the planet.

"Planet Passionate" includes twelve ambitious goals that focus on four key areas: energy, carbon, circularity and water. Through this effort, Kingspan aims to contribute to the renewable energy mix of the planet, to reduce its carbon emissions, to recover waste initially going to landfill, to preserve water resources, to provide recycling solutions for plastic waste and to help clean up the world's oceans and protect biodiversity.

By committing to offshore racer Tom Dolan the company sees itself as taking a small step further in line with the actions that 'it is already working with ECOALF to collect plastics from the sea and integrate them into the production cycle through its partner Synthesia Technology.

Common objectives include recycling one billion plastic bottles per year until 2025 as one of the axes of the Kingspan group's" Planet Passionate "sustainable development plan. Their mission is to accelerate the transition to carbon neutrality by putting people and the planet at the heart of its action.

"This is completely in step with my own philosophies, how I have evolved my programme to run,  and corresponds to my objectives: to have the most eco-responsible boat possible and to set a new benchmark for monitoring the carbon footprint ", explains Tom Dolan, who is supported by Smurfit Kappa the global specialist in the manufacture of paper-based packaging who are also very committed to the environment through its "Better Planet Packaging" initiative.

"I am honored that a company like Kingspan chooses to trust me. This is a company that I have known for many, many years as I grew up in a village located right next to the town of Kingscourt. Kingscourt where my mother would take me for a walk in a park, Dun na Ri, next to Kingspan's headquarters. I feel like I grew up with them and having their support is a huge boost, not only for me but also for Irish sailing and ocean racing more generally ".

Being involved with an international sporting programme like Tom Dolan's project represents an opportunity for Kingspan to broaden the scope and reach of their international action. Dolan races are the highest level on the Figaro Bénéteau 3 circuit, the first mass-produced sailboat equipped with foils, a highly innovative marine technology which is expected to become a key part of maritime transport of tomorrow, without depending on fuel fossils.

Even more, the sailor from County Meath in Ireland beside where Kingspan is headquartered, is very much hoping to compete in the 2024 Olympic Games in the offshore mixed doubles, which is an excellent means of communication with a global audience to highlight the importance of the future of the planet.