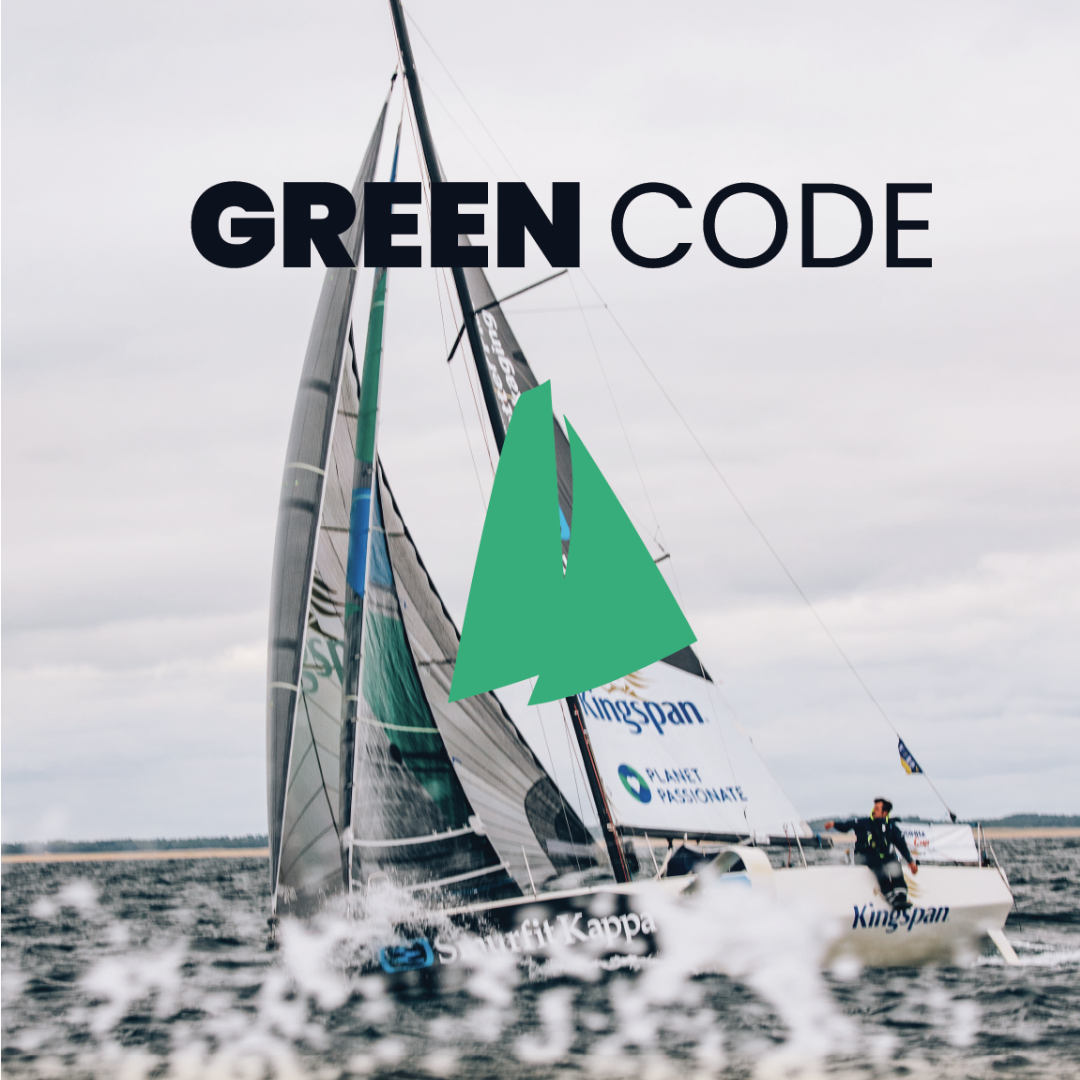 02 May

Solo sailor Tom Dolan plans to start solo round Ireland record attempt Wednesday morning.

Posted at 19:16h

in Uncategorized

Ireland's leading solo sailor Tom Dolan expects to leave the Dun Laoghaire start line early morning Wednesday as he sets off to attempt to set a new solo record for sailing around Ireland.

After waiting in Greystones for ten days since his boat Smurfit Kappa-Kingspan arrived from its home in France, Dolan has been rewarded with a great weather window, winds of 25-30kts around the south of Ireland, but there is a danger that if he drops off the frontal weather system he could be left with little wind.

The target time was set in 2015 by the Belgian Michel Kleinjans on a Class40 at 4 days, 1 hour and 53 minutes and 29 seconds. Dolan considers that if things go perfectly he might be able to go under three days.

"If it is good is could be three days and if it's not it could be six." Smiles Dolan, " But it looks good. There is a weather window which if it works means I could beat the record by a good bit and if it doesn't work out I would not get it by a lot."

He will have to be on his game, pushing hard from the start line all the way through the first 24 hours of the clockwise circumnavigation.

"The start will be tricky. There is a trough moving south to north and the idea is to be staying with that to get strong SE winds the whole way, or three quarters of the way around. The longer you can stay in front of this front the better it will be. With 25kts from the SE you can be straight line sailing all the way around to the north of Ireland."

And while the weather modelling looks good on the westabout routing, the concern is the NE corner of Ireland to the finish line,
" You don't really know what we will get between Ireland and Scotland where there are strong tides. If goes right to the routing I would still have two days to sail 150 miles which is very, very doable.
The first 24 hours are critical, it will be windy from Tusker Rock to the Fastnet and beyond, 25 gusting to 30kts you will do the whole south coast of Ireland on one gybe and then the west coast on the other and the seas should be perfectly flat for a lot of the time."

The 688 miles course requires Dolan to average more than 7.2kts. He does not plan to pace himself against the Belgian's record, rather to push as hard as feels reasonable. The course distance is very similar to a longer leg of La Solitaire du Figaro – the annual French pinnacle solo race.

" It will be all about where to set the cursor as the French say, it is different from racing like in the Solitaire. If it gets hairy round the Fastnet then I will ease back on the small spinnaker for example and changing sails I will take it slightly easier but nor do you want to drop into cruising mode.
I will have two big spinnakers and two gennakers." He explains.

He is very much in the zone now after a period of nervous tension on Tuesday,
" I was nervous yesterday and now I am excited to be going. I am a bit nervous to be going out there on my own, you are pretty isolated in these conditions, 25-30kts under spinnaker. Racing you have boats around you and it is safer. So it is all about setting the level right.
I won't get much time sleep, the first 24 hours are really about pushing to stay ahead of that trough, that system because if you drop off it it would be hard. I can rest a bit after the SW coast and ahead of the front, but it will be a solid, hard first 24 hours."

Note: in order to comply with the rules of Irish maritime affairs prohibiting single-handed sailing for several years around Île Verte, the skipper will be accompanied by a mediaman, Romain Marie. Under no circumstances will the latter affect the performance of the boat.