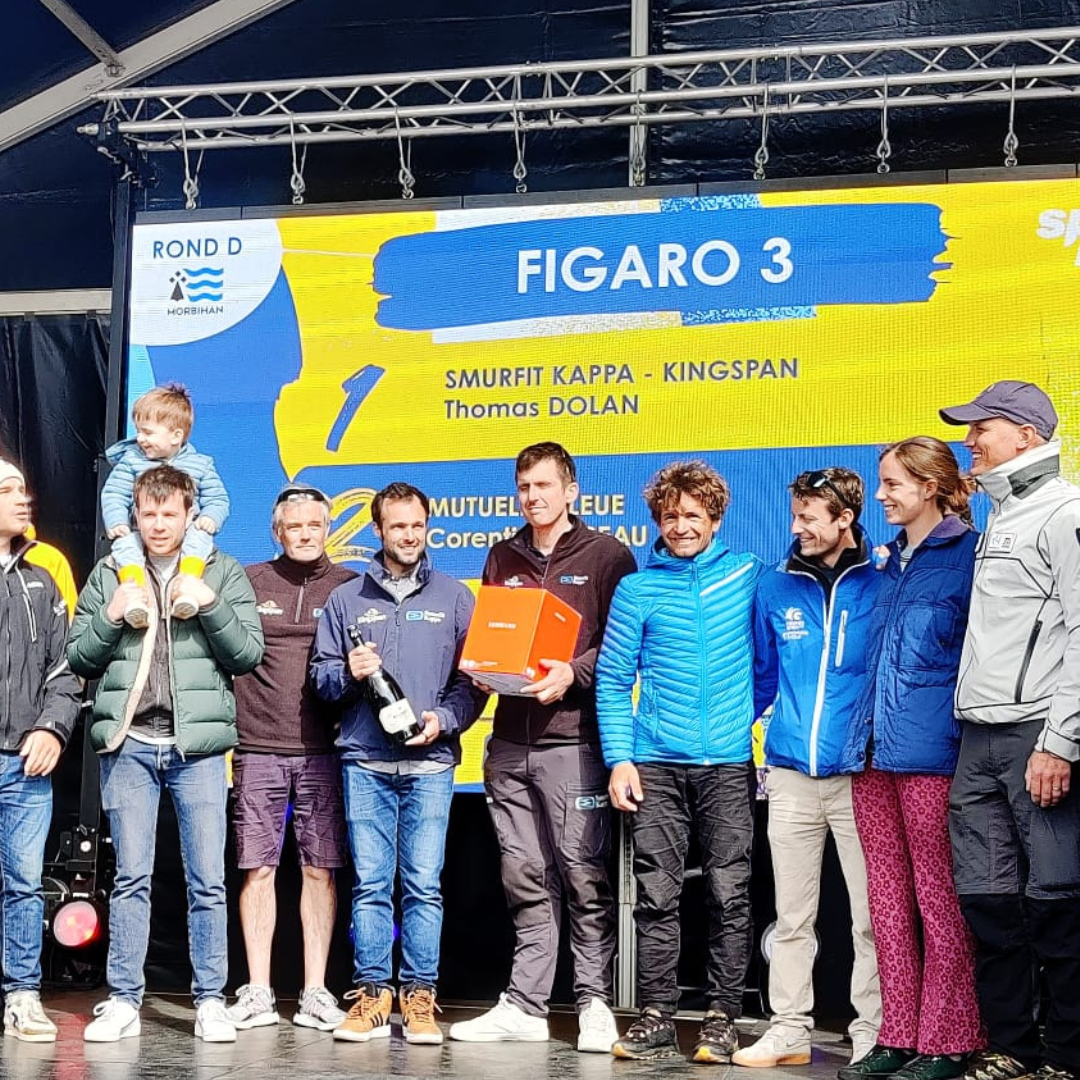 10 Apr

Tom Dolan and Smurfit Kappa-Kingspan crew win Figaro Bénéteau 3 class at France's giant Spi Ouest Regatta !

Posted at 18:06h

in Uncategorized

Ireland's Tom Dolan, sailing with a crew comprising England's Alan Roberts and French ace Gildas Mahe, took overall victory today in the hotly contested Figaro Beneteau 3 class in France's huge annual Easter showcase regatta Spi Ouest France.

Racing over four coastal races spanning the holiday weekend, Dolan and team finished one point clear of the second placed French crew after finishing with a third place today in the 11 boat class.

Dolan, Roberts and Mahe scored a conclusive race win on Saturday when the breeze was very light, reading the transition zones and the tidal currents well.

"It was very close until the very end of the regatta. It was down to the last leg of the last race and we won with just a point in it." said Dolan." Saturday's race made the difference to us winning though. Anyway it is nice to race with your friends like this, we all know each other so well there is a good mood on board all the time. We sailed well. And from my point of view, my first time at Spi Ouest where you are in amongst a fleet of over 400 different boats, there are a lot of people out on the water and it is nice to earn a win."

"The last two days we have sailed for the points we need, that is to say keeping a close eye on our rivals which is quite interesting." Tom Dolan summarised.

Smurfit Kappa-Kingspan will be delivered later this week to Dun Laoghaire where the Irish sailor will prepare for his round Ireland solo record passage which will take place when an optimum weather window arrives between late April and May.