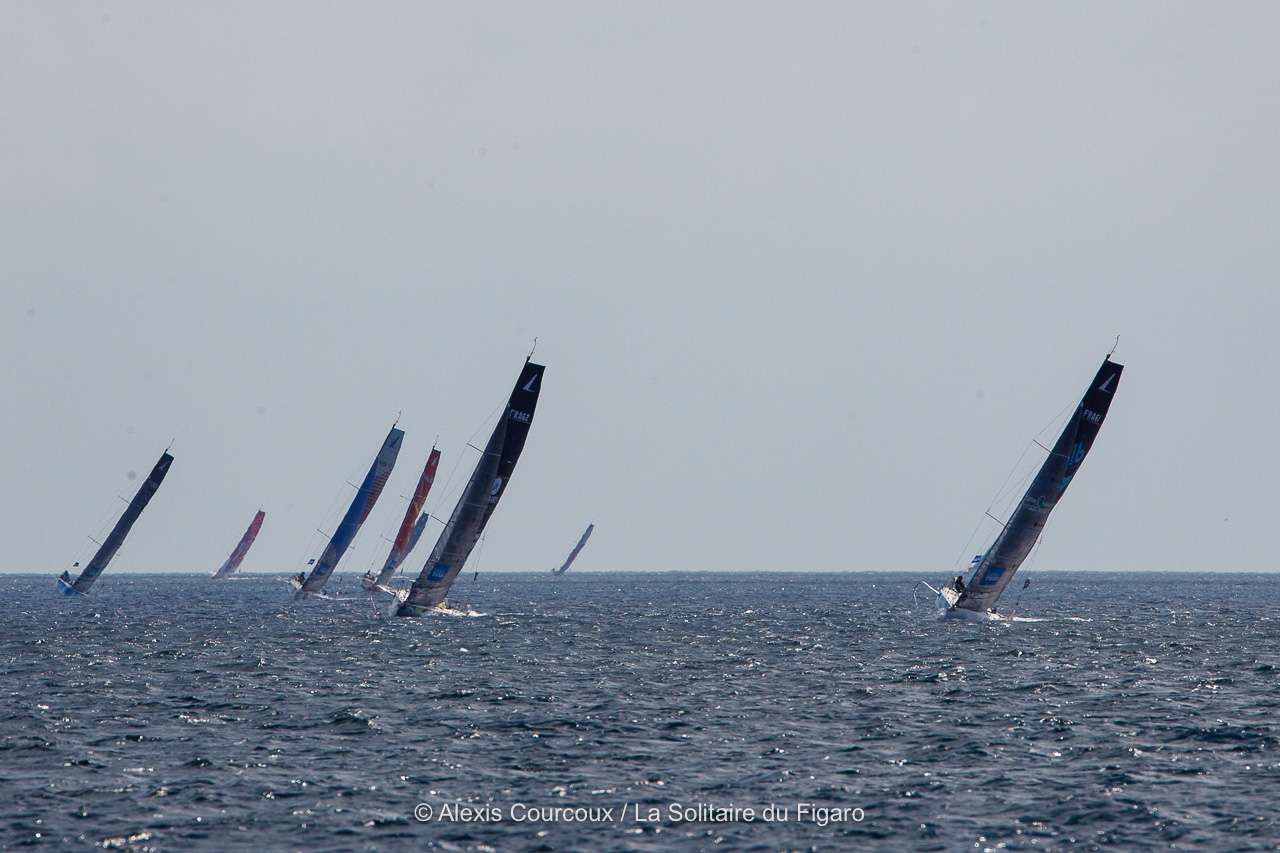 31 Aug

Tom Dolan Looking For Options and Opportunities During Last 24 hours into Fécamp

Posted at 11:17h

in Uncategorized

Tom Dolan (Smurfit Kappa-Kingspan) is hoping for some compression with the front of the fleet as Stage 2 of La Solitaire du Figaro, from Lorient to Fécamp, takes on the notorious Alderney Race. The strong tidal current there, between Alderney and Cap de la Hague on the NW corner of the Cherbourg Cotentin peninsula, will build against the leaders this morning from around nine o'clock.

Dolan is lying in 19th place and has a deficit, according to the official tracker of around eight miles, but in reality the bows of Smurfit Kappa-Kingspan are around 4.6 miles from the stern of leader Pierre Quiroga (Skipper MACIF 2019) and Dolan is making good speeds to the south of the main group, trying to stay out of the worst of the tide.
Racing in unsettled northeasterly winds of 18-20kts it has been a very long night with not much rest, sailing in close to the rocky coastline round the north Brittany coast.
The leaders should pass the Cap de la Hague and the tip of the Cotentin peninsula this afternoon and evening before the long passage across the Bay de la Seine towards Fécamp.

"We are looking at really low tidal ranges at the moment and so tides will not be as important as on leg 1, or normally, Tuesday afternoon there should be a shift in the breeze to the left and that should be the trend as we get east of the high pressure system. So from north of Barfleur onwards it should be all on port tack, straight in to the finish on a slowly lifting breeze." Marcel van Triest, weather adviser to Dolan's Lorient training group advised pre-start in Lorient, Sunday.

The winds look set to build in the final night at sea to give a brisk, tough finish into Fécamp Wednesday morning.