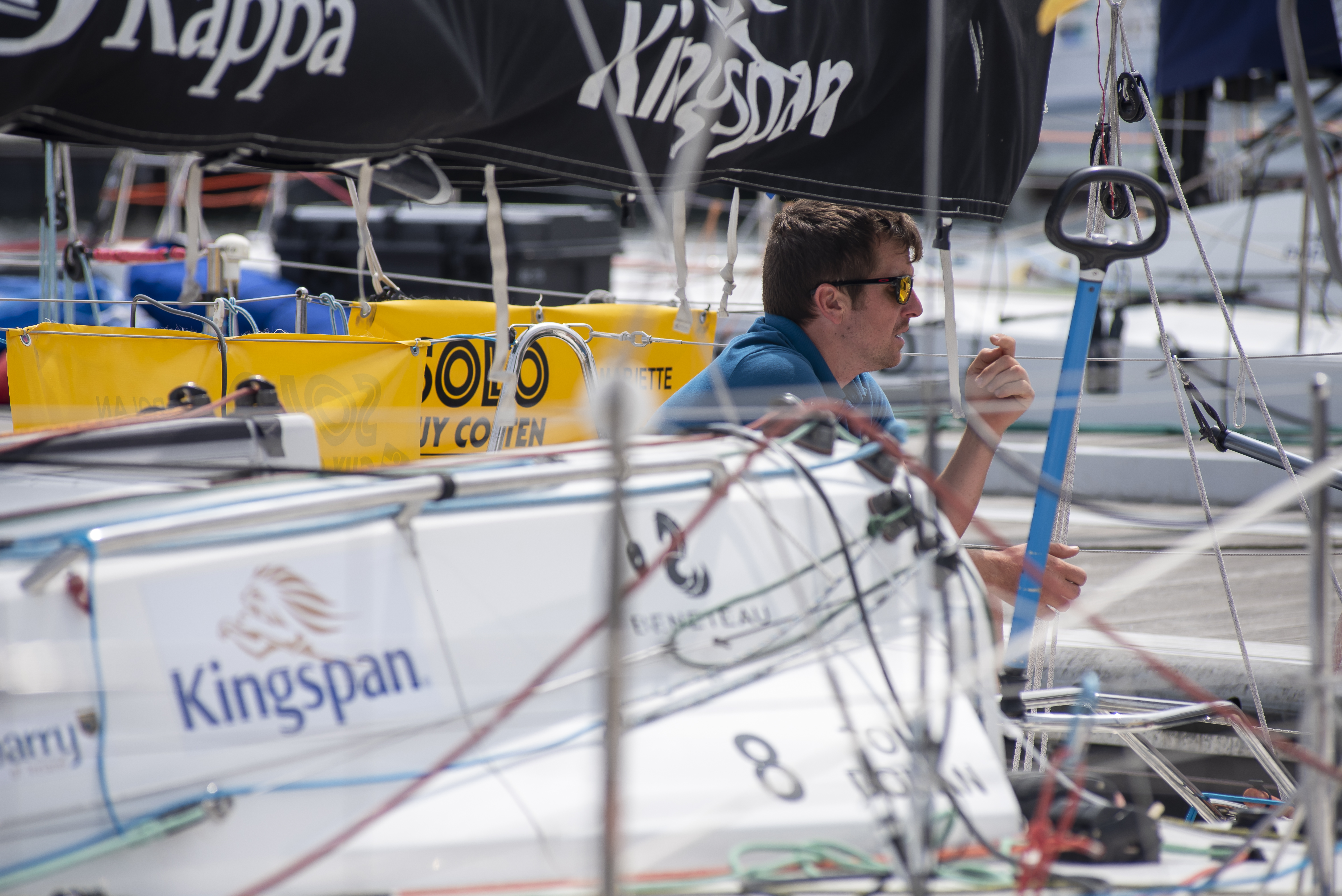 24 Jul

Tom Dolan ready for the Solo Guy Cotten – Concarneau

Posted at 08:48h

in Uncategorized

After a series of mainly double-handed and crewed races so far this season, Irish sailor Tom Dolan returns to solo racing mode this week when he takes on the 47th edition of the Solo Guy Cotten – Concarneau against high calibre opposition.

The event is seen as a final dress rehearsal for his late summer pinnacle, La Solitaire du Figaro Paprec and comprises two days of coastal, windward-leeward races and a long offshore race of 335-380 miles. Dolan's career-best on this key indicator race is his fifth in 2021 but he is determined not to be over focused on achieving a top place, but is looking just to sail very well, make good decisions and 'control the controllables'.

The solo skipper of Smurfit Kappa-Kingspan chuckles that he has two different reasons to feel more at home than usual on this week's race courses. He will be racing out of his adopted French home port of Concarneau while the weather forecast for the week promises plenty of rain.

"Irish weather! I'm afraid it looks like that. I guess I'm used to it and it doesn't bother me that much. But it is always cool to be racing from home, to have a few hundred metres to get to the boat in the morning and to get home to my own bed when I can." Smiles Dolan who has been speed testing this week with some of the new sails he will use on La Solitaire du Figaro Paprec.

"I'm still going to be keeping them for La Solitaire. There looks like there will be a lot of wind at times this week and so I don't want to blow them all about before La Solitaire. But overall I am happy with where I am, I am super well prepared, the boat is quick and I am staying relaxed." He says.

The first coastal windward-leewards look set to see winds of 15kts to 20kts while Wednesday's weather looks more straightforward than the last editions.

"It should not be too stormy and not too uncertain." Explains Dolan whose last solo race was back in March when he finished sixth on the Solo Maître CoQ.

"The important thing here is not to be projecting too much forward to La Solitaire, I want to focus on my processes, doing things well, not getting ahead of myself but just taking each race as it comes." Says Dolan.

La Solitaire du Figaro Paprec starts from Caen on August 27th and takes in three stages from Caen to  Kinsale and Roscoff on the bay of Morlaix finishing in Piriac-sur-Mer.
Photo: Gilles Dedeurwaerder