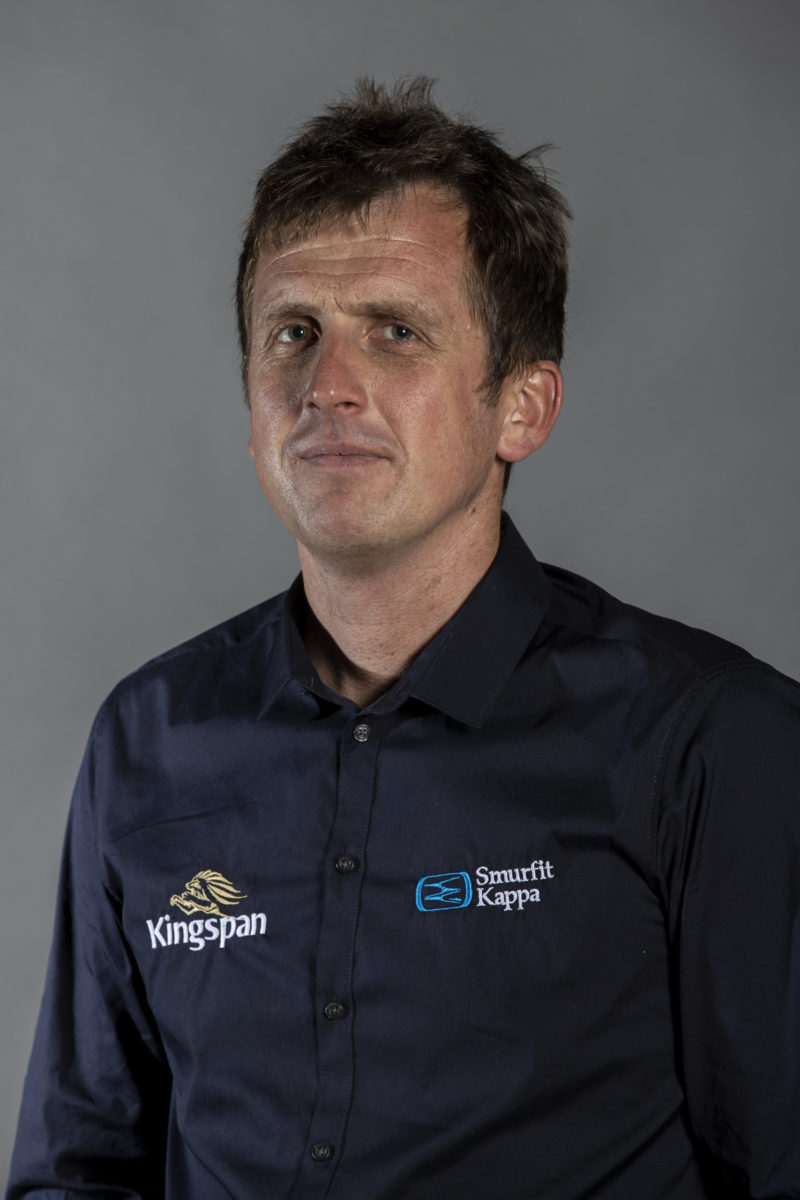 26 Aug

Tom Dolan's One Track Mind At Three Days Before La Solitaire du Figaro Start

Posted at 16:43h

in Uncategorized

Three days before the start of one of the most gruelling ever editions of La Solitaire du Figaro, the annual multi stage French solo offshore race, Ireland's solo racer Tom Dolan remains serene and calm as he seeks to ensure everything is perfectly in place in Saint Nazaire on the French West coast, near Nantes as he looks to better last year's high water mark of fifth place overall.

His fourth challenge for La Solitaire du Figaro follows one of the longest courses yet, just less than 2,500 nautical miles of racing including three legs of more than 620 miles or four days and three nights at sea. The race starts and finishes from Saint Nazaire with stops in Lorient, Fécamp and at Roscoff in the Bay of Morlaix, variously taking in essential turning points at La Coruna, Fastnet Rock and Saint Gowan off the SW tip of Wales.

"It is a long, hard course for sure." Outlines the 34 year old skipper of Smurfit Kappa-Kingspan, " Make no mistake about that. But there are at least two of the legs and are open, offshore, ocean courses and these are long but should be more straightforward sailing. You get more into an offshore rhythm. It is a succession of short races with lots of rock hopping, tidal gates and headland, tacks and gybes that really take it out of you on the water."

"Stages 1 and 3 are offshore and 2 and 4 are more coastal. Full on, intense and demanding are the three words that best sum up the programme for the next three weeks," notes Dolan , "Finding the right rhythm, the pace and not getting into the red zone early on and staying lucid are all vital. So much of this race is in the head."

Dolan, who originates from County Meath, has had a promising build-up with an eighth in the Transat en Double – Concarneau – Saint-Barthélemy double handed with Gildas Mahé in May and most recently fifth in the Solo Guy Cotten – Concarneau last month, and he notes that prior to his ankle injury during the season's curtain raiser the Solo Maitre Coq in April he was in the top five of that race which he had to retire from.

"I am as ready as I can be. I even had a holiday this year which is a first. And so I am here full of energy and wanting be out there. I miss the racing, I miss being out there doing it, I really do." smiles Dolan from the deck of his Figaro Beneteau 3 Smurfit Kappa-Kinsgpan which is docked amidst the line of up 34 boats in the shadow of the giant concrete former German submarine base that dominates the waterfront.

"I feel like with the experience and the confidence I have from last year's result, and the consistent finishes, that I can operate a bit more conservatively, that is to say at 95-98 per cent at times to ensure I conserve some energy for the long game." Notes Dolan, "And in that respect having to still look after the ankle a little bit is a blessing. I have to move more carefully and gently around the boat." 
And while the Top 5 result last season undoubtedly boosted his morale, his confidence and his profile, now as he contemplates the start that result does now bring a need and desire to improve on it. He says he is not too concerned about this added pressure.

"I have to do better than fifth, that is the target. I don't know how I am going to feel if I don't do better than that, but I don't feel under pressure. I have support for the next three years and my aim is to win La Solitaire at some point before then. That is what I am focusing on with no distractions. I don't really want to be looking at other races, other classes, other targets in the meantime." Concludes Tom Dolan.