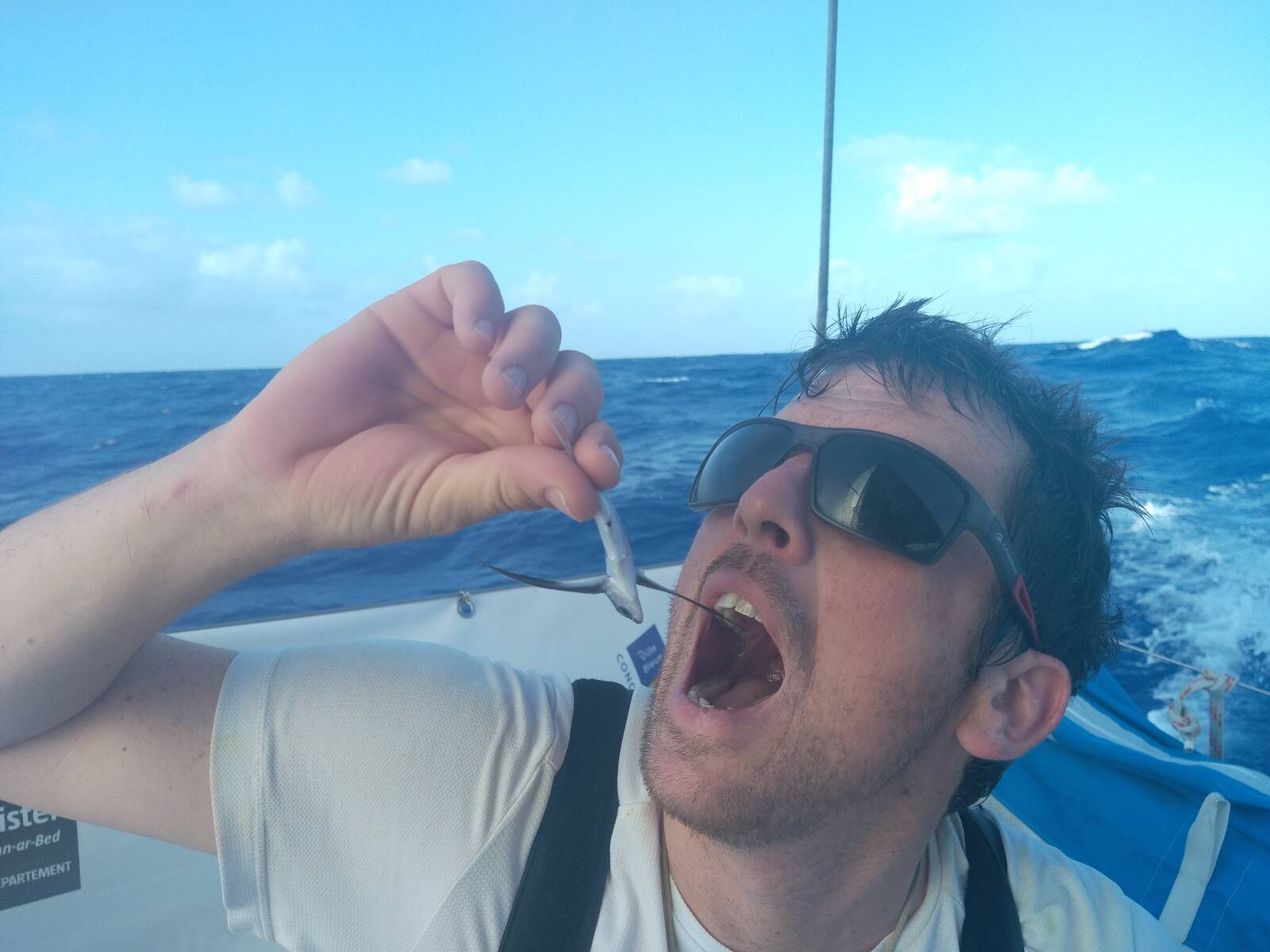 25 May

Dolan and Mahé Profiting In Trade Winds on Transat en Double

Posted at 11:28h

in Uncategorized

With just over 1200 nautical miles to the finish line and more than ten days since leaving Brittany, Ireland's Tom Dolan and his French co-skipper Gildas Mahé are fighting hard in third place on the Transat en Double Concarneau – Saint Barthélemy. Racing Mahé's boat Breizh Cola the duo have been between five and eight miles behind the leaders Pierre Leboucher and Thomas Rouxel and have a decent four miles in hand ahead of the fourth placed duo.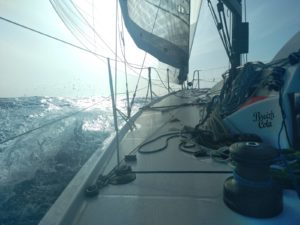 Over the weekend, especially, there were two activities occupying the thoughts of the leading teams, if and when to gybe south to find stronger, more settled trade winds, and how best to deal with the massive quantities of weed in the water which becomes hooked on the appendages of the Beneteau Figaro 3 yachts.
Dolan, who is supported by Smurfit Kappa, reported: " For the last day we have been under full seaweed, there is so much of it everywhere across the sea that we have no choice but to get on with it. All the sophisticated systems that we have concocted up are useless as. As soon as you remove some, three minutes later it has been replaced! So you have two choices;  sail slowly, stopping every half an hour to remove seaweed or just simply sail slowly! We have opted for the latter and have even noticed a few things, while sailing under full sea weed! Changing a few sail twist settings and playing about with the foil settings. The thing I suppose is at least we all have the same problems. identical boats and identical amounts of sea weed!"
Explaining their choice to be among the first to gybe south Dolan says, "Since the Canaries we had it our heads that we wanted to get south as there has always been more wind in the south and a better angle. But at the same time we wanted to make sure the port gybe was clean and so we waited for the afternoon and evening as the wind shifts to the right overnight, but Pierre and Lois and Tom seem to have done well going earlier and getting to the gain earlier, they won a lot. Our idea was a bit conservative and it did work quite well but it really, really worked well for the others and we have a bit to pull back on them. We are both feeling great where we are. I would not mind having a bit of porridge now though, it is 25 degrees but I really fancy some porridge so I do. »