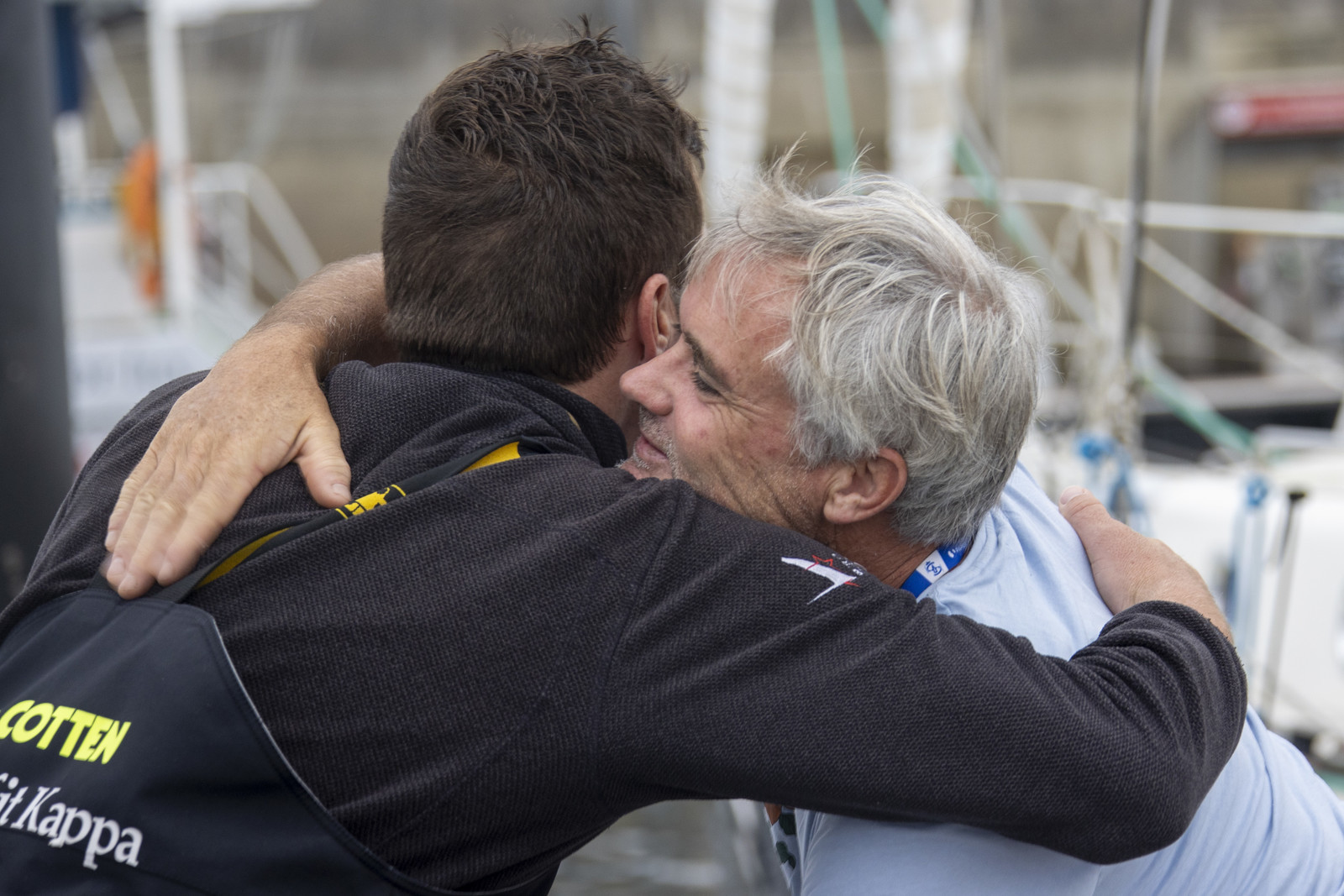 08 Sep

Dolan down but not out after brutal, light winds stage from Kinsale to Roscoff.

Posted at 14:26h

in Uncategorized

The Solitaire du Figaro Paprec has a reputation for providing moments of great disappointment as well as times of joy. Irish skipper Tom Dolan has experienced both already during the first two legs of this 54th La Solitaire du Figaro Paprec. Winner into Kinsale one week ago, a complete calm at the finish of Stage 2 into Roscoff last night sees the skipper of Smurfit Kappa-Kingspan drop to 19th overall.

He was one of the many who took more than 12 hours to make the final four miles to the finish. After starting the leg with a lead of six minutes, Dolan crossed in 20th at 09:27hrs this morning and drops to 19th 15 hours and 13 mins behind the race General Classification leader Basile Bourgnon.

In Roscoff this morning Dolan was objective and positive, "I am hungry and tired. It is not like I sailed badly and made stupid mistakes I just got a bit screwed I'm tired. I am feeling tired, like everyone else I think. But I handle it all kind of OK. I actually sailed quite well in the end. It is different to arrive having made stupid mistakes. Something happened that I didn't understand. I imagine the others went inside the TSS. When we passed, there was five knots of current against us the way they went and no wind. It was impassable. It happens. It's just a shame that this is a double blow because we took 18 hours to get to the line when it is all but in sight Not only did we lose the lead in the race but we also lost the Solitaire by having two changes of tide at different points. Roscoff often has these dangerous finishes. It couldn't be more dangerous than this I don't think. What annoys me is when I do stupid things and navigate poorly but I did not. We arrived at the TSS too early. We just drifted offshore and those behind went with the current. That is rare. Losing 3-4 miles is conceivable, but 16 or 18 hours is crazy! The night was long. I just wanted to arrive. I was trying to move the boat forward to cross the line. I had a little bit of a mad breakdown yesterday at the end of the day. I hit the boom, I said bad words in English and I can't repeat them. But that's okay, I didn't blow up too much."

The Irish racer is mentally bloodied but unbowed, pledging to go out and fight for a second podium on the final stage from Roscoff to Priac across the Bay of Biscay and back.