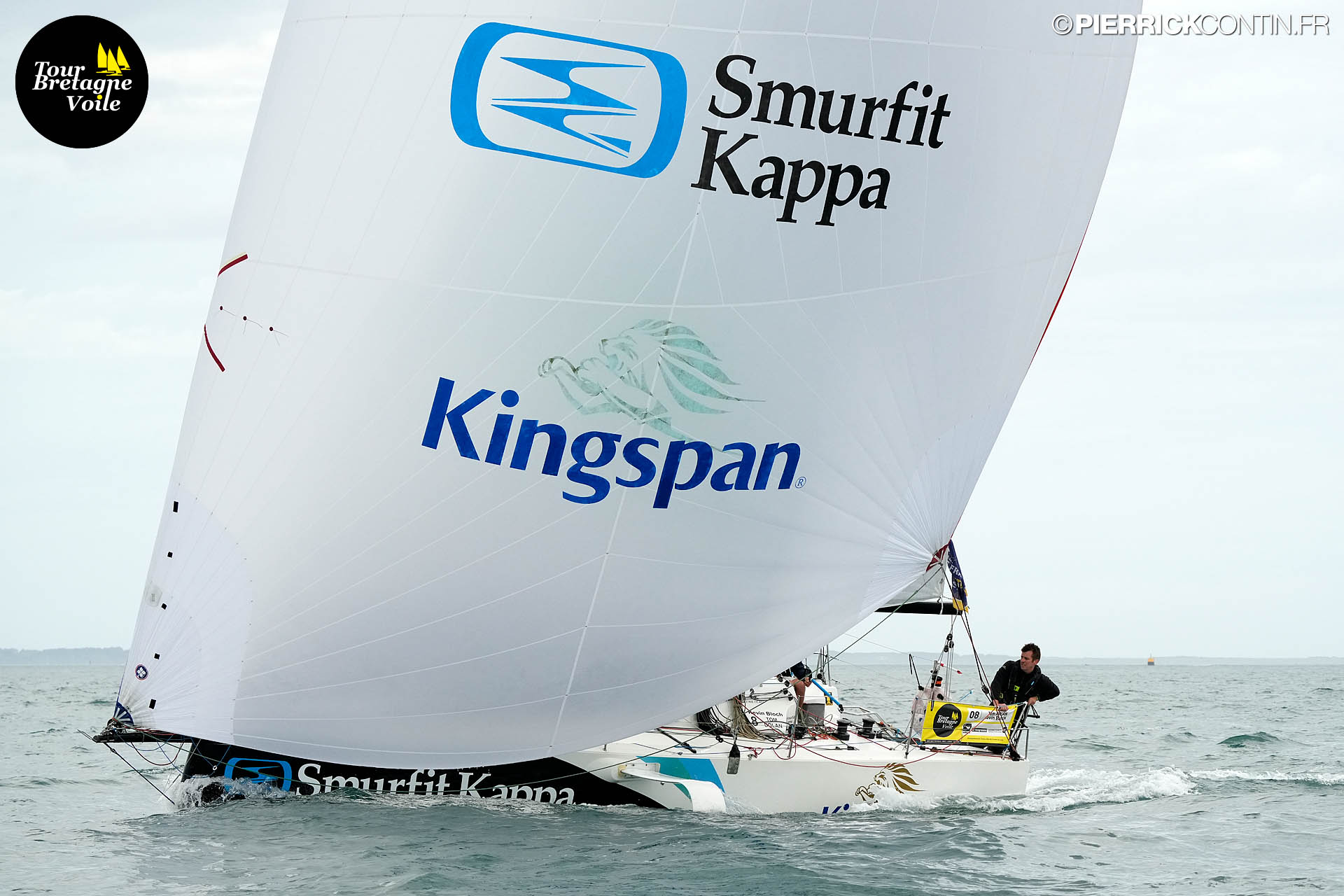 09 Jul

Eighth overall in the Tour de Bretagne à Voile for Ireland's Tom Dolan and French co-skipper Kévin Bloch.

Posted at 19:50h

in Uncategorized

Irish skipper Tom Dolan and his French co-skipper Kévin Bloch, sailing Dolan's Smurfit Kappa-Kingspan, completed the nine day Sailing Tour of Brittany today in Quiberon, France in eighth place overall from a field of 26 entries. The event comprised three offshore stages and four coastal day races linking Saint Quay-Portrieux in north east Brittany and Quiberon in the south west.

The duo were good in the offshore stages and less good on the inshore tracks. On the long course from Saint-Quay-Portrieux and Brest they led for a long time before seeing victory slip away from them in the calm of the final miles. And the same thing happened again on the long leg from Brest and Lorient which was shortened at the Glénan isles because the breeze had died off.

"We got caught in light airs  twice in a row when we were going well. Otherwise I feel we were pretty good in the offshore legs" commented Dolan.

He concludes,  "This week has been intense. We have some good results to our credit, notably finishing three races in the Top 5, but the other bits were frustrating and not so pleasing. It's a little disappointing to finish the race like we have just done in the teens but the results are actually quite positive," confirms Dolan who now heads to Concarneau, where he lives, for the Solo Concarneau in two weeks time.