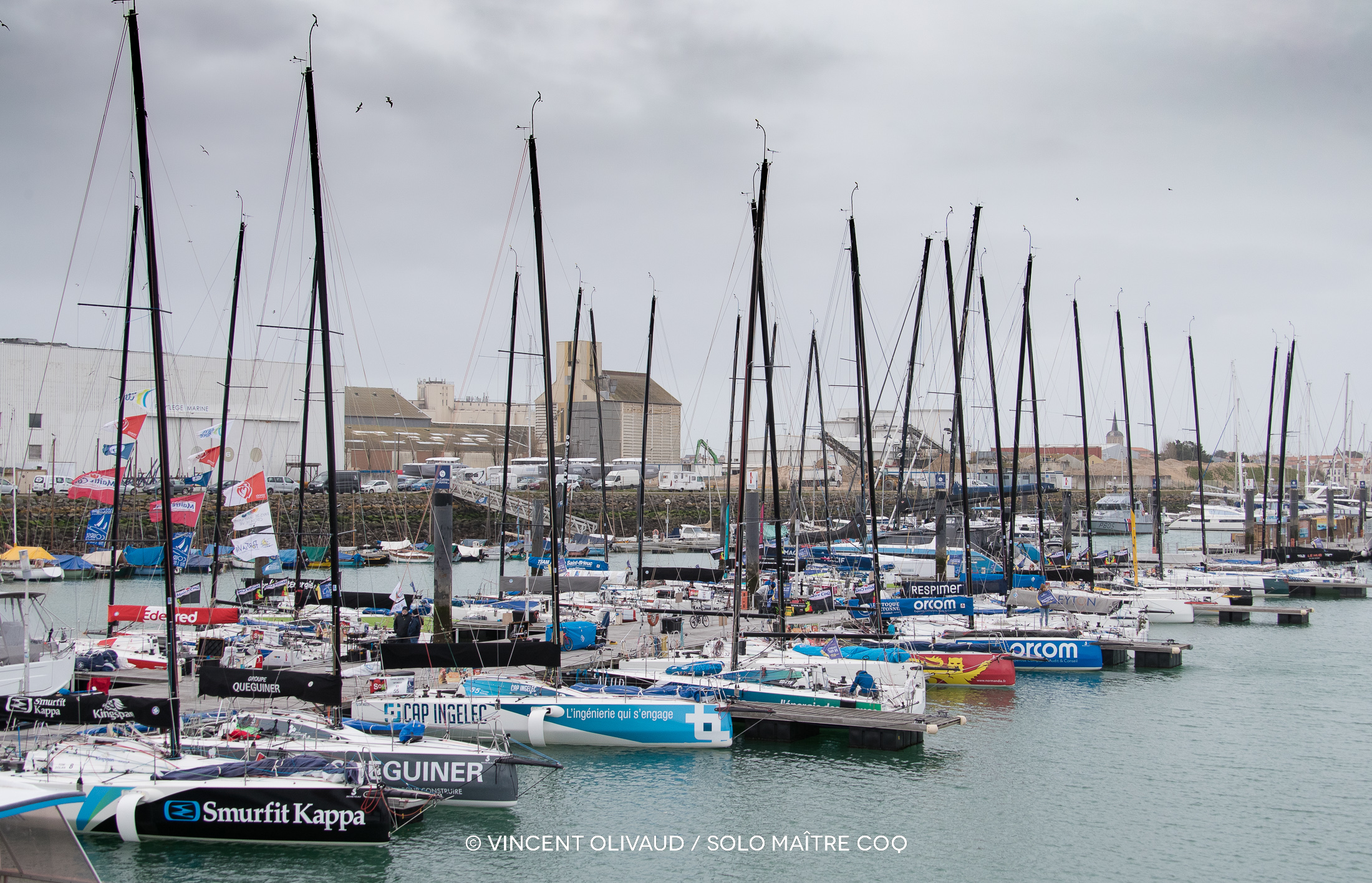 12 Mar

Irish sailor Tom Dolan staying mentally focused as programme upset by weather at 2023's first event

Posted at 21:08h

in Uncategorized

In the face of a dynamic, changing programme due to gale force winds and big seas om France's west coast, Ireland's solo sailing skipper Tom Dolan is keeping an open mind and remaining prepared for anything as the curtain raiser for the 2023, the Solo Maître Coq, sees Monday and Tuesday's first two inshore races fall foul of the weather.

An opening briefing yesterday in Les Sables d'Olonne in the French Vendee region saw Monday's inshore racing cancelled because of forecasted winds of 40 knots and five metre seas. Race direction also suggested Tuesday's inshore race might also be cancelled, both contests likely to be replaced by a 15 miles race on Wednesday with a points coefficient of 1.5 before the main event, long offshore race of 340 nautical miles starting Thursday.

Dolan, the skipper of Smurfit Kappa-Kingspan, said in Les Sables d'Olonne: "We will just take it as it comes. Thursday looks OK, it does not look very nice, lots of rain and long nights this early in the season, but to be honest it does not bother me. I grew up on a farm in Ireland and so I am used to getting wet. The weather never bothers me. I don't like it but when it is the start of a long, dirty night I think 'this is when the others start to make mistakes and so I quite often feel I come into my own and step up a gear. And on the long nights at this time of year you really can't see much, the sails or the sea, so much is by feel and I know I have a good, intuitive feel for the boat so I feel I go well then."

"This is an important event for me, the first of the season. I have had problems here with the last few editions of this event and so I have to work on my mental condition, just really concentrate on what is important and not make mistakes. I try to be really, really focussed on the weather strategy, my navigation and how I am sailing, where I am relative to the fleet, but to not think about 'what ifs' or think about messing it up, what happened last time." explains Dolan.

"But I don't feel any pressure really, I try to think only about my sailing. My inshore sailing is better than it has been. Offshore I know this race course by heart so It does not hold any secrets by now." Dolan contends.

This 20th edition of Solo Maître Coq has attracted 30 entries and is the first solo race of the season for the Beneteau Figaro 3 fleet on the French Elite Solo Ocean Racing Championship.